Fall has arrived at Marina Club's Regata bar
Regata bar changed seasons: part of the terrace is now closed with glass curtains, has rugs and ambient light.
At opening time, at 10:30 am, the terrace is in the shade, but you can enjoy that Autumn-morning tasting coffee at the counter, in a cozy setting.
At lunch time, pick where you want to have your meal: indoors, in the glass-closed terrace, or on the outside terrace tables that are already in the sunshine – this warm fall Sun, that doesn't let you wear a jacket. And this is just the beginning of the afternoon: the Sun will linger around here until the end of the day. At dusk, around 6 p.m., the light of the candles in Regata Bar remind us that the warmth of the day is no longer enough to warm up the houses in Lagos. Yet, one doesn't feel like leaving without one last drink, whether a boldly cool or a comfortably warm one.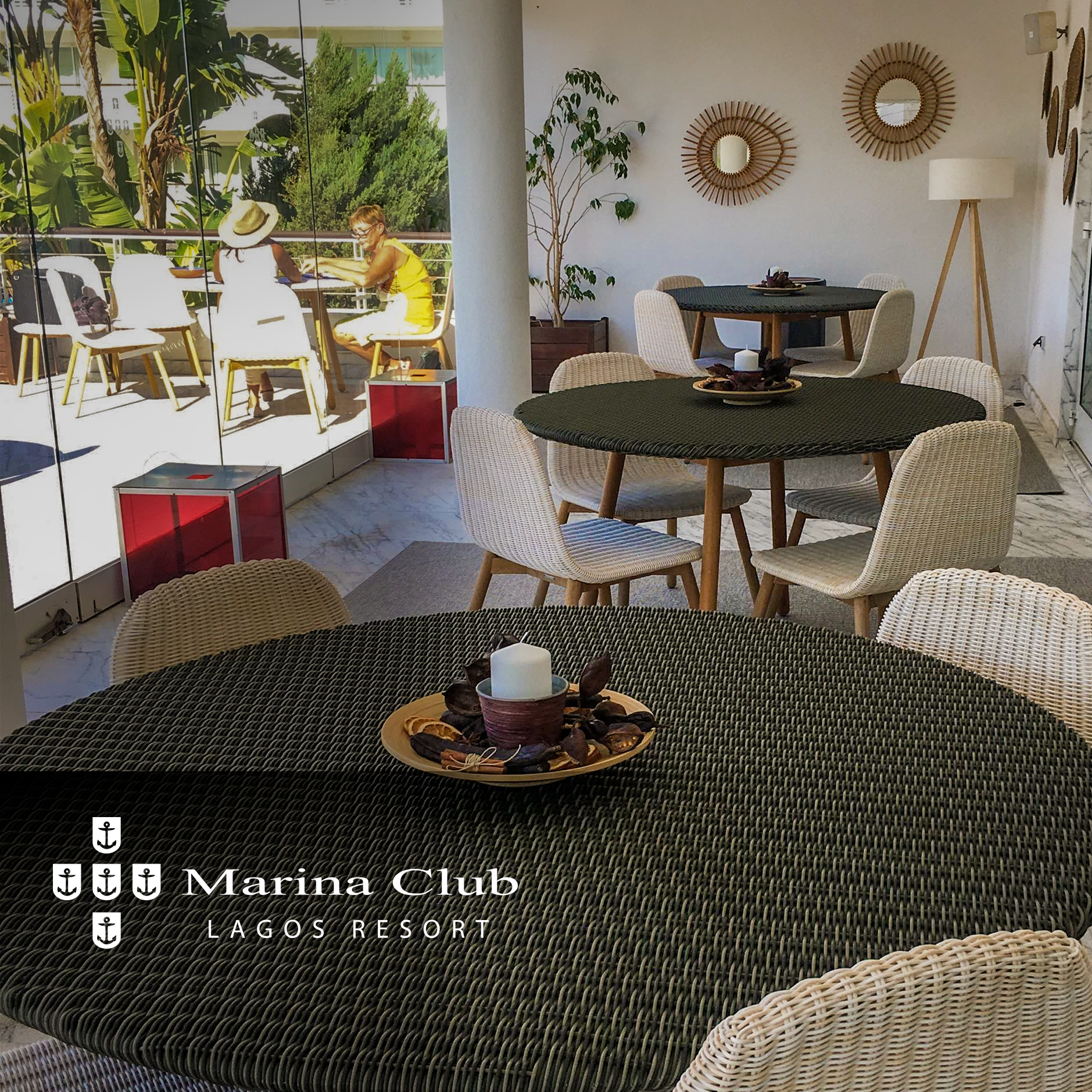 ---